Upcoming Programs & Events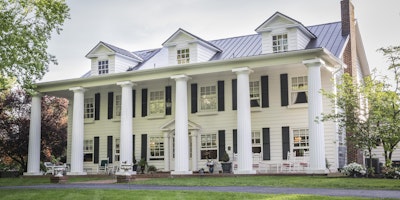 Historic Home Tour: Evening at Headwaters Farm
December
10,
2016
6:30pm - 9:30pm
$45.00: Members
$50.00: Non-Members
Here's a rare opportunity for a behind-the-scenes tour of historic Headwaters Farm. Enjoy a holiday evening at RowanLark, a Bed & Breakfast Inn that was once Headwaters Farm, former home of Harold Ickes, Secretary of the Interior under Franklin Roosevelt. Now beautifully decorated for the holidays for your viewing pleasure, you and your friends will enjoy champagne, eggnog, and elegant desserts while you have a private tour of this historically significant home.

Buy your ticket online and receive a special $10.00 Holiday gift certificate for the Museum's gift shop & Resident Artist Fine Art Show (good toward a purchase of $50.00 or more through 12/31/16.)

Reserve Your Spot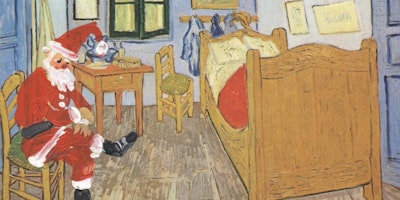 History Happy Hour: The (Fine) Art of Holiday Cards
December
16,
2016
6:30pm - 8:00pm
$15.00: Advanced Registration
So you are one of America's most famous and prominent artists and you need to send a holiday card. Do you buy a box of cards from the store? Let's ask expert Mary Savig, curator of manuscripts at the Smithsonian's Archives of American Art, who will explore one-of-a-kind holiday artworks created by American artists, including Charles Burchfield, Alexander Calder, Helen Frankenthaler, Robert Indiana, John Lennon and Yoko Ono, and Robert Motherwell, among others. Some of the cards are whimsical, others are quirky. All provide some insight into a personal side of these world-renowned artists.
Bring a friend! Present your pre-purchased online ticket, decked out in your Ugly Christmas Sweaters and you'll receive ONE FREE guest admission at the door!   

History Happy Hours are sponsored by Therrien Waddell Construction Group.

More about Mary Savig, curator of manuscripts at the Smithsonian's Archives of American Art:

Smithsonian's Archives of American Art preserves several hundred handmade holiday cards in its collections. Whether they are whimsical watercolors or quirky collages, they offer insight into how artists have imagined the holidays, shed light on how artists formulated new relationships and strengthened old, and reflect the historical circumstances under which artists created them. Collectively these holiday cards reveal the personal sides of artists. The talk is ideal for art lovers and craft enthusiasts alike. 
Ms. Savig will be selling and signing her publication, Handmade Holiday Cards, which features holiday cards illustrated with watercolors, etchings, silk-screen prints, and drawings. Rarely seen beyond the eyes of their recipients, these cards confirm the irrepressible artistry of their senders. These unique and personalized small works of art offer insights into the style and sentiment of artists, including how they summed up the year's events in their own lives and the world in which they lived. 
Mary Savig is the curator of manuscripts at the Smithsonian's Archives of American Art. She has curated numerous exhibitions and has written broadly on collections at the Archives. In addition to Handmade Holiday Cards from 20th Century Artist, she authored Pen to Paper: Artist's Handwritten Letters from the Smithsonians' Archives of American Art. She is a PhD candidate in American Studies at the University of Maryland, College Park. 
Reserve Your Spot